A sporting challenge for you and your team
In 2023, participate with your team in the European Company Sports Game to be held in Bordeaux.
For this 24th edition the European Company Sports Game has chosen Hangar 14 in Bordeaux, France. 
You don't know what the ECSG is? The ECSG is a unique concept that brings together thousands of employees from all over Europe. It is a great sports festival, which brings together employees of all levels of practice for various activities such as hiking, Nordic walking, health sports activities.
It is around the common values of sharing, conviviality, pleasure and performance that thousands of employees will compete from Wednesday 14th June 2023 to Saturday 18th June 2023. 
For this twenty-fourth edition, the European Corporate Sport Federation has added five new disciplines to the official program: table football, 3×3 basketball, padel, pelote basque and triathlon
More than 8,000 participants are expected and more than 30 competing disciplines and leisure activities will be offer.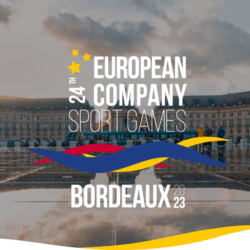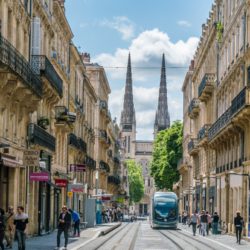 An opportunity to visit Bordeaux
ESGC have thought of everything because in addition to the unique appeal of this experience, the city of Bordeaux is full of places to visit thanks to its rich heritage. In addition to a sporting weekend, it is also a cultural weekend that you can offer your employees. 
In 2017 Bordeaux was listed as a UNESCO World Heritage Site. This event will be the perfect opportunity to discover the world capital of wine, its streets, its architecture and all its monuments.  
The city also offers a vibrant sports scene, with major sporting events such as the 2018 Ryder Cup and Euro 2016 taking place in the region. The 2023 ECSG will offer participants a unique opportunity to discover the city of Bordeaux while participating in friendly sports competitions.
Need accommodation for your team?
What better way to relax after a day of sport than in Villa Victor Louis ? 
Villa Victor Louis is the perfect place for you and your team. Located in the heart of the city of Bordeaux, you will have an easy access to the major events of the ECSG.
Access to ECSG major events :
20 minute by tram to Hangar 14
10 minute walk to Place des Quinconces
In the center of Bordeaux, Villa Victor Louis is only at a couple steps way of the main monuments (Opera, Place de la Bourse, the Water Miror…) and of the vibrant, eclectic, and dynamic districts of our beautiful city. 
After a busy day, our establishment will offer you the calm you need. You will be able to rest in your cosy room, or meet in the garden for team building or just a drink.
Moreover, our breakfasts, served in front ouf our secret garden, are mainly composed of organic and local products will give you the necessary energy for this new day under the sign of sport.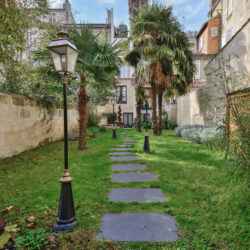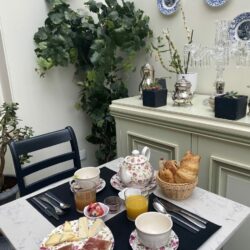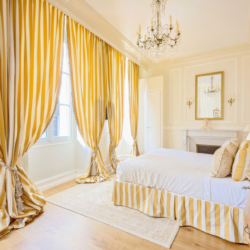 Villa Victor Louis is the perfect place for you and your team. It combines the authenticity of the 18th century with a contemporary spirit that will immerse you in the charm of Bordeaux and offer you an ideal and authentic experience for a "different" stay in Bordeaux.
Do not hesitate to book for you and your team via our website : www.villavictorlouis.com
If you wish to extend your stay to discover Bordeaux and its region, Villa Victor Louis opens its doors and our team will be happy to advise you on the must sees to discover.