OLYMPIC GAMES PARIS 2024
The Olympic Games are a global sporting event, in 2024 France has the honour of hosting the Summer Olympic Games for the third time in its history.
The french capital, Paris, is getting ready to host this major event. For this edition, some of the city's major site will be highlighted including the Stade de France, the Chaâteau de Versailles and, of course, the Eiffel Tower, wich will become the local point of the Olympic Village.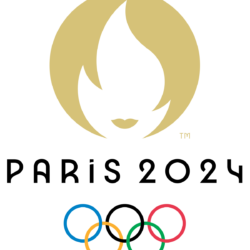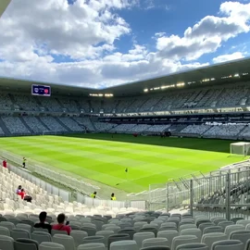 Bordeaux : "Land of the 2024 Games"
Bordeaux, will be one of the host cities for this year's Gzmes. Renowned for its wine, Bordeaux will have the honour of being a hos city, as it has for previous major sporting competitions such as the Rugby World Cup in 2023 and the Tour de France in the same year.
In 2024, the city will host 7 football matches in the men's and women's tounament between the 24th july an the 2nd august 2024. Bordeaux has also been awarded "Land of the Games 2024" label, and will be making a number of sport facilities available to the athletes to help them prepare for the competition.
The competition will take place at the famous Matmut Atlantique stadium c(or Bordeaux Stadium). The stadium is used to host major sport competition such as the TOP14,  the 2023 Rugby World Cup and UEFA Euroupe 2016.
Wednesday 24 July – Men's / qualifiers
Thursday 25 July – Women / qualifiers
Saturday 27 July – Men / qualifiers
Tuesday 30 July – Men's / qualifiers
Wednesday 31 July – Women / qualifiers
Friday 02 August – Men – Quarter-final
Looking for accommodation?
Villa Victor Louis is the ideal place to stay during the 2024 Olympic Games.
Located in the heart of the city of Bordeaux, you'll have easy access to transport to reach the stadium where all the games will take place.
Villa Victor Louis is also perfectly located for the city center and the festivities that accompany a global sporting event.
After a busy day, Villa Victor Louis offers the peace and quiet you need. Relax in your room, or spend time in our communal areas or beautiful garden.
Our team will be on hand throughout your stay to answer any questions you may have, and to advise you on the best restaurants and sights to see in Bordeaux.
We look forward to welcoming you to this major event: