Bordeaux Fete le Vin is back
For a week-end enjoy the sun of the South West of France to learn more about this great wine region.
After the success of 2022 edition, Bordeaux Fête le vin is back, the unmissable event of the Bordeaux region becomes annual. Come and meet the person who make the wine from the 22nd of June 2023 to the 25th of June 2023.
On the docks of the Garonne that you will taste wine from the region for discover the great diversity of Bordeaux and New Aquitaine wines. Winegrowers and merchants welcome you to discover red, white, rosé, clairet and crémant wines. The Village des Appellations is a friendly place where curious enthusiasts and experts can meet passionate people who have made their trade and who are ready to reveal some of their manufacturing secrets.
Many animations and shows will be proposed during the events as: the gastronomic village, wine pong, wooden games but also exclusive visit of sailing ships from another era.
Bordeaux fête le vin is a convivial moment to share without moderation with family and friends…
For a weekend, take advantage of the beautiful weather in the southwest to learn more about this great French wine region.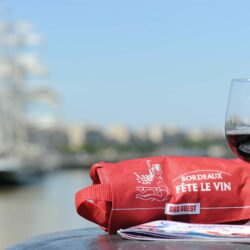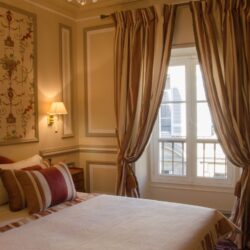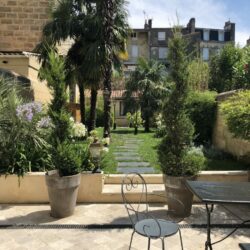 Need an accommodation?
To enjoy Bordeaux Fête le Vin, why not stay in Bordeaux for the event?
Villa Victor Louis is the perfect place for your stay. Located in the heart of Bordeaux, you have an easily access to all the animations of the event. Only 15-minute way to the docks, it will be easy for you to move from the Villa to the Bordeaux fête le vin.
In the center of Bordeaux, Villa Victor Louis is only at a couple steps way of the main monuments (Opera, Place de la Bourse, the Water Miror…) and of the vibrant, eclectic, and dynamic districts of our beautiful city.
Enjoy the sun of the Sout West of France, thanks to our secret garden where convivial moment can be shared.
For starting your day, install yourself in the garden or in the canopy to enjoy our breakfast which is mainly composed of local and organic product.
Do not hesitate to book for Bordeaux fête le vin! www.villavictorlouis.com
If you wish to extend your stay to discover Bordeaux and its region, Villa Victor Louis opens its doors and our team will be happy to advise you on the must see to discover.