Paul McCartney, the charismatic leader of the Beatles has announced last November that he is going to organize an exceptional concert in France. Paris, Lille, Lyon and of course Bordeaux, inside the Matmut Atlantique, are going to be the city that will host the showman for his concert.
Don't forget to book a place to stay if you are not from Bordeaux and you want to see him. It is going to be a magical night for his fans.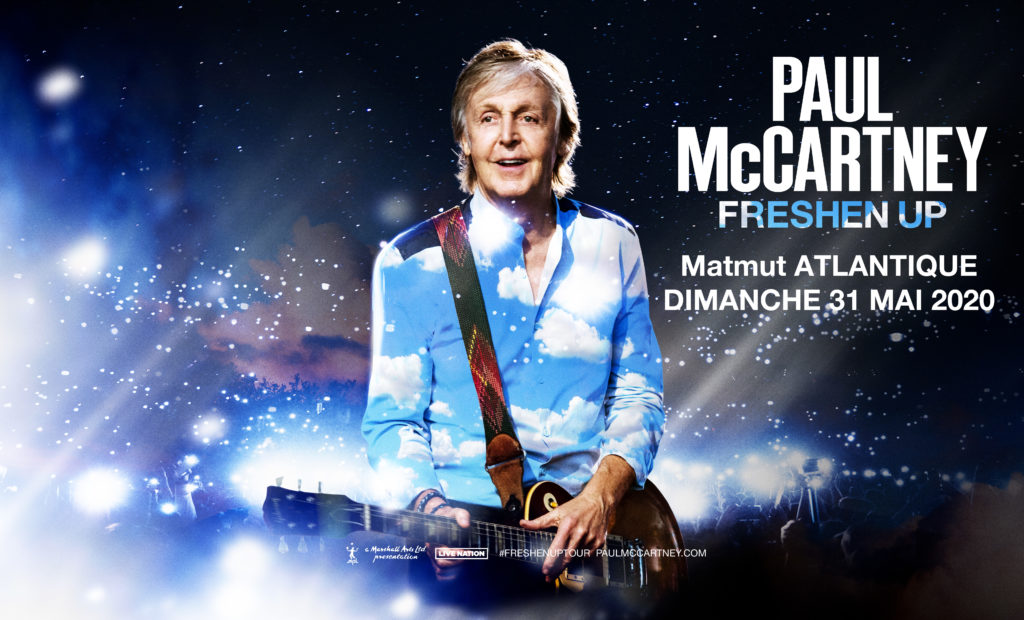 Freshen Up, a concert already applause by the critics.
Launched in September 2018 in Canada in honor of the release of his new album Egypt Station, Paul McCartney grants us a marvelous show of 3 hours length, 38 songs and tracking more than 60 years of his career. The tour is rated 5 stars from critics but also from fans from around the world.
In sixty years of career, it will be an historical premiere for Paul McCartney as he never performed in Bordeaux yet. "It's going to be my first time, i've never made any concert in Bordeaux yet. Discovering new city make things more exciting !"
Throughout the show, the singer will grant us some of his best songs like 'Hey Jude', 'Live and Let Die' or 'Let it Be'. Freshen Up is a concert that track every aspect of Paul McCartney's career, from the solo part, to the Wings and of course, the Beatles part.
If you don't have your tickets yet, you can find the official ticketing service here.
Book your lodging before the concert
Placed 20 minutes away from the Matmut Atlantique stadium, the Villa Victor Louis can contact a cab to drive you to the stadium. You will come back completely relax and sleep in one of our magnificent rooms, so you will keep the stars in your eyes throughout the rest of the night.
You can find our Guest rooms offers just right here.